One of the most beloved hymns in Christian worship, "Great Is Thy Faithfulness," has inspired generations with its heartfelt lyrics and enduring melody. Now it's easier than ever to find and incorporate this classic hymn into your church services with sheet music, chord charts and tracks from hymncharts! The sheet music is available for piano and voice, SATB, chord charts, and instrumental parts – all available instantly for download.
Download and Print "Great Is Thy Faithfulness" Sheet Music for Piano and Voice
Discover the convenience and versatility of downloading "Great Is Thy Faithfulness" in both PDF and Finale formats arranged for piano and lead vocal by arranger Don Chapman. With the user-friendly PDF format, you can quickly access the music on various devices, making it ideal for on-the-go practice or sharing with your music team. Finale files provide the added benefit of customizability, letting you tweak and personalize the arrangement to suit your specific needs and key.
SATB Choir
Get ready for a fantastic service by downloading "Great Is Thy Faithfulness" arranged for SATB. These parts are easy to learn and designed to help your choir lead your people in worship, rather than putting on a performance. By focusing more on connecting with the congregation and sharing this beautiful hymn as an expression of God's faithfulness, your choir can create an uplifting and memorable atmosphere that everyone will love.
Chord Charts
Introduce "Great Is Thy Faithfulness" to your praise band with our easy-to-follow, transposed chord charts. These downloadable PDF charts make it simple for every band member to have a clear understanding of the chords and adapt them to their preferred key.
Instrumental Parts
Add some extra flavor to your sound by downloading printable instrumental parts for "Great Is Thy Faithfulness." Including parts such as flute, trumpet, and cello, these transpositions make it easy to incorporate various instruments into your church performance. Mix and match different instruments, like pairing up a flute on the primary part and a trumpet on the secondary part. Or bring together musicians who are just starting out to build strength by playing the same part. With our adaptable sheet music and instrumental parts, you can create a truly unique sound that highlights each musician's talents while celebrating this timeless hymn together with your congregation!
Thomas O. Chisholm: His Inspiring Journey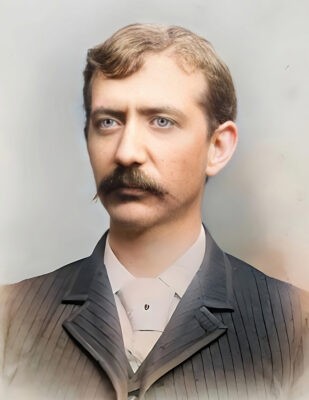 The timeless lyrics of "Great Is Thy Faithfulness" were penned by Thomas O. Chisholm in 1923 after experiencing God's steady presence amid life's highs and lows. This inspiring journey is reflected in his words, which continue to resonate today with Christians around the world seeking solace in their faith. The tune was later composed by William Runyan. Read more about the story behind this amazing hymn!
With this music available instantly for download, incorporating "Great Is Thy Faithfulness" into your church worship has become easier than ever before!
Great Is Thy Faithfulness Lyrics
Great is Thy faithfulness O God my Father
There is no shadow of turning with Thee
Thou changest not Thy compassions they fail not
As Thou hast been Thou forever wilt be
Great is Thy faithfulness
Great is Thy faithfulness
Morning by morning new mercies I see
All I have needed Thy hand hath provided
Great is Thy faithfulness Lord unto me
Summer and winter and springtime and harvest
Sun moon and stars in their courses above
Join with all nature in manifold witness
To Thy great faithfulness mercy and love
Pardon for sin and a peace that endureth
Thine own dear presence to cheer and to guide
Strength for today and bright hope for tomorrow
Blessings all mine with ten thousand beside